OUR CUSTOMERS FIND HERE A STYLE, ATTENTION TO DETAIL, EXCELLENCE AND ELEGANCE THAT THEY CANNOT FIND ELSEWHERE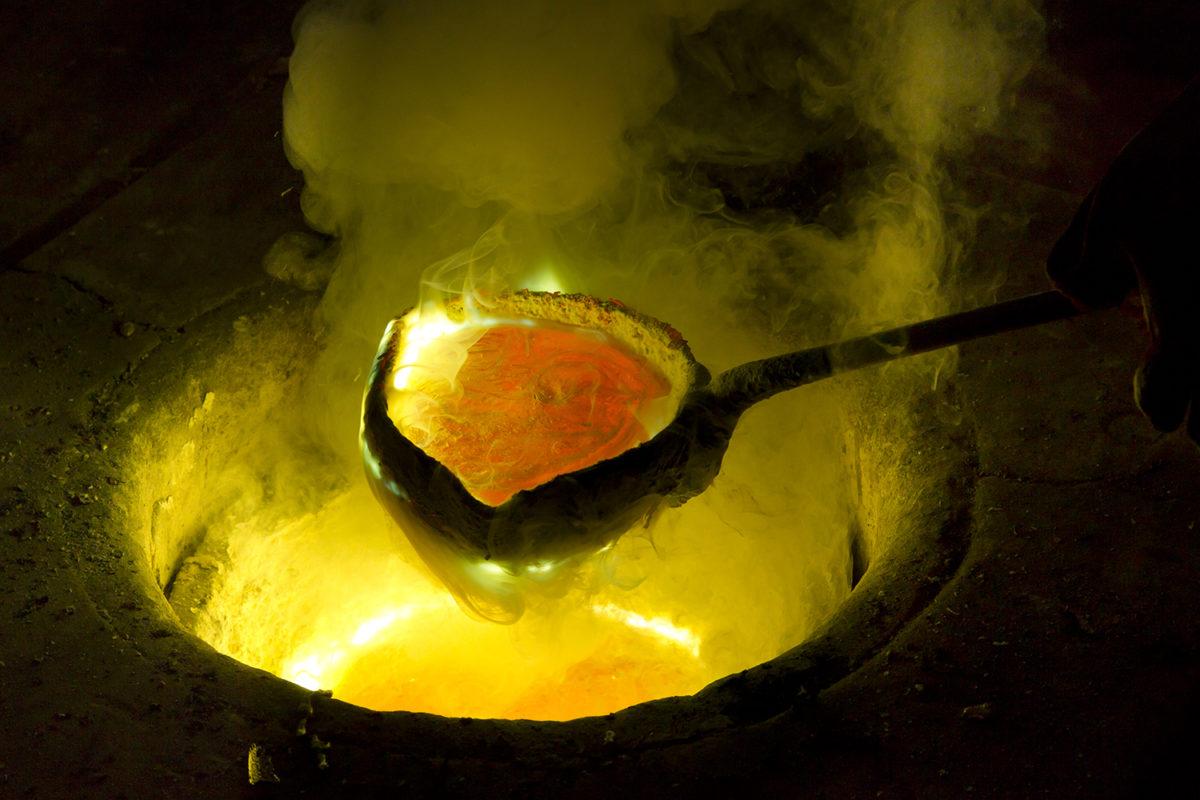 Artisanal foundry
Brass and Bronze
About 20 years ago, Gérard Zedde, passionate about the trade, took over a small artisanal foundry specializing in curtain rods and reproductions of antique brass since 1881.
Today named Polymeto, the foundry has been able to diversify its offer and respond to all the brass and bronze interior decoration markets: Door and furniture hardware, furniture, lighting, culinary items and luxury taps have become must-haves for the Polymeto foundry.
The Picardy foundry is now very well known for its know-how. Its "100% made in France" productions travel to the four corners of the globe: the United States, Emirates, Asia, Great Britain, Germany…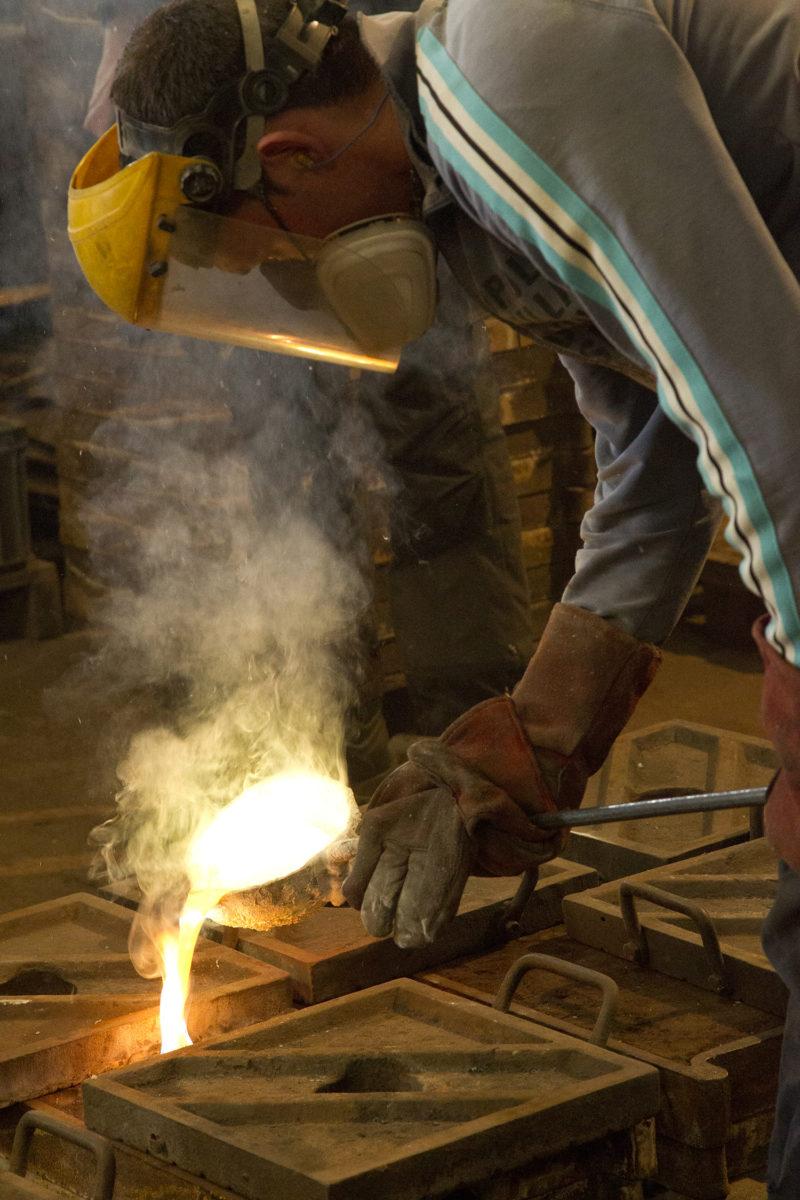 The Polyméto decorative art foundry, holder of the EPV label, has been manufacturing and supplying architects and interior designers for over 20 years. Having become experts in hand moulding techniques using natural sand and lost-wax casting, Polymeto's craftsmen also meet the specific demands of architects, decorators and communities.
THE POLYMETO FOUNDRY IS INSTALLED IN THE SOMME DEPARTMENT,
IN PICARDIE, IN THE CRADLE OF TAPS AND LOCKSMITHING.
ITS KNOW-HOW 100% MADE IN FRANCE COME FROM THIS CASTING.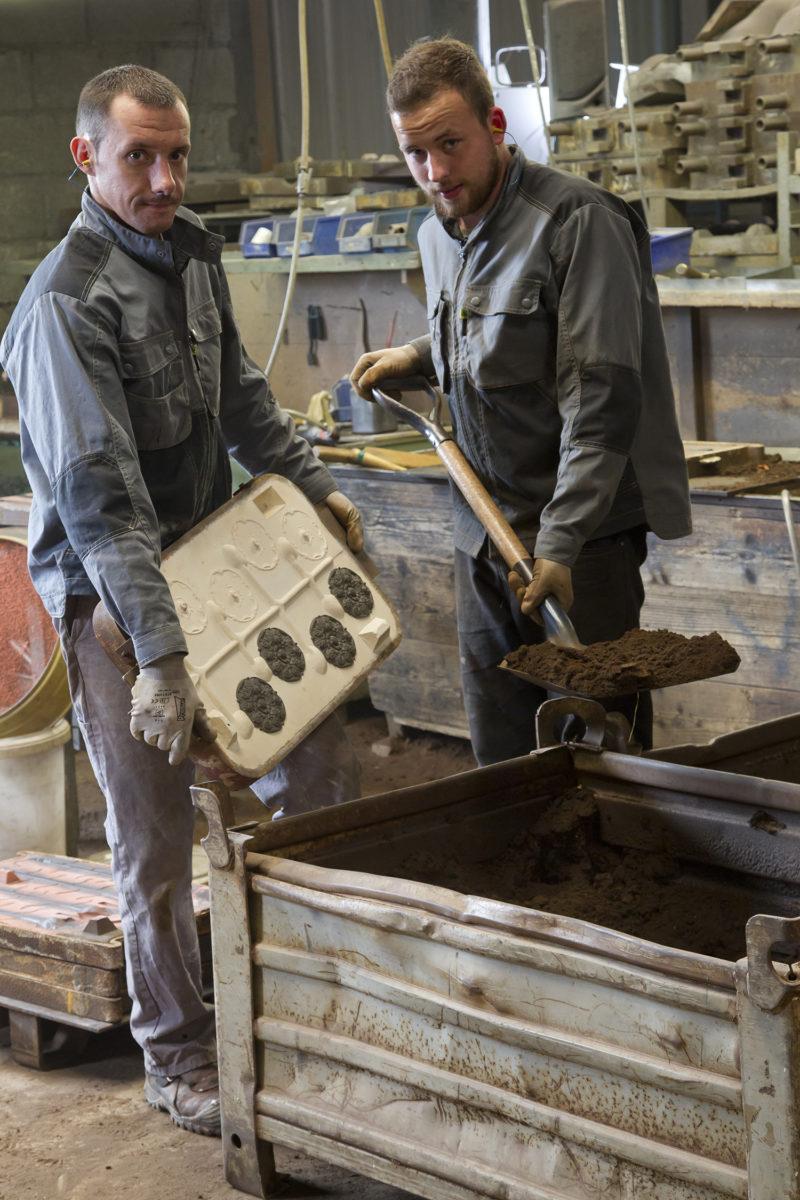 Decorative foundry
Top of the range
Recognised for its quality, Polymeto manufactures for companies with high demands and meets all challenges.
Its varied clientele is made up of renowned creators and designers, luxury brands, interior architects and renowned artists. The projects carried out are challenges that only the experience of our founders and the relearned craftsmanship can accomplish.
Starting from a plan or a model in wood, plaster, clay, resin, wax, or more surprising: in papier-mâché, the Polymeto foundry can make in bronze or brass, the masterpieces that its customers expect.
Our foundry is available for replicas of models or projects for the complete creation of furniture, curtain rods, locks, statuary, etc.
Our foundry's techniques of innovation and improvement make our quality a recognized reputation in the world of top-of-the-range interior decoration.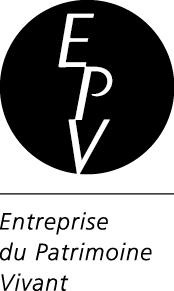 WHERE OTHERS WILL TELL YOU THAT THIS IS IMPOSSIBLE, WE ARE ABLE TO OFFER YOU THE BEST SOLUTION FOR YOUR PROJECT
door handles, furniture knobs, door handles, door handles, furniture knobs, door plates, roses, lever handles, locking devices, push/pull handles
Art Deco furniture & lighting
tables, benches, benches, pedestal tables, armchairs, etc.
lamp bases, wall lights
curtain rods, rings, end caps, rosettes, brackets, hooks
silverware, tray decorations, duck presses
commemorative plaques, statuary, signs, bather intended for research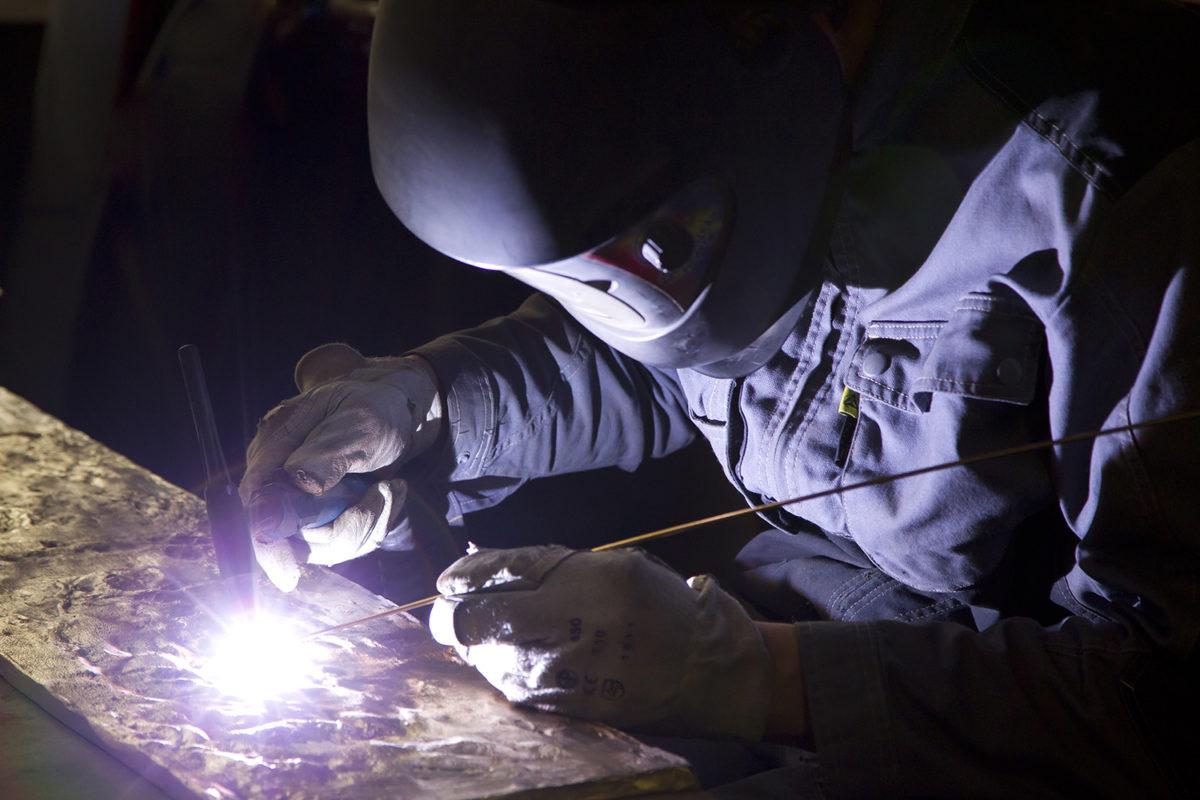 From the preparation of the moulds to the finishing of the parts, including weekly casting, our production tool allows us to carry out each of the manufacturing stages, and gives us the flexibility needed in today's foundry.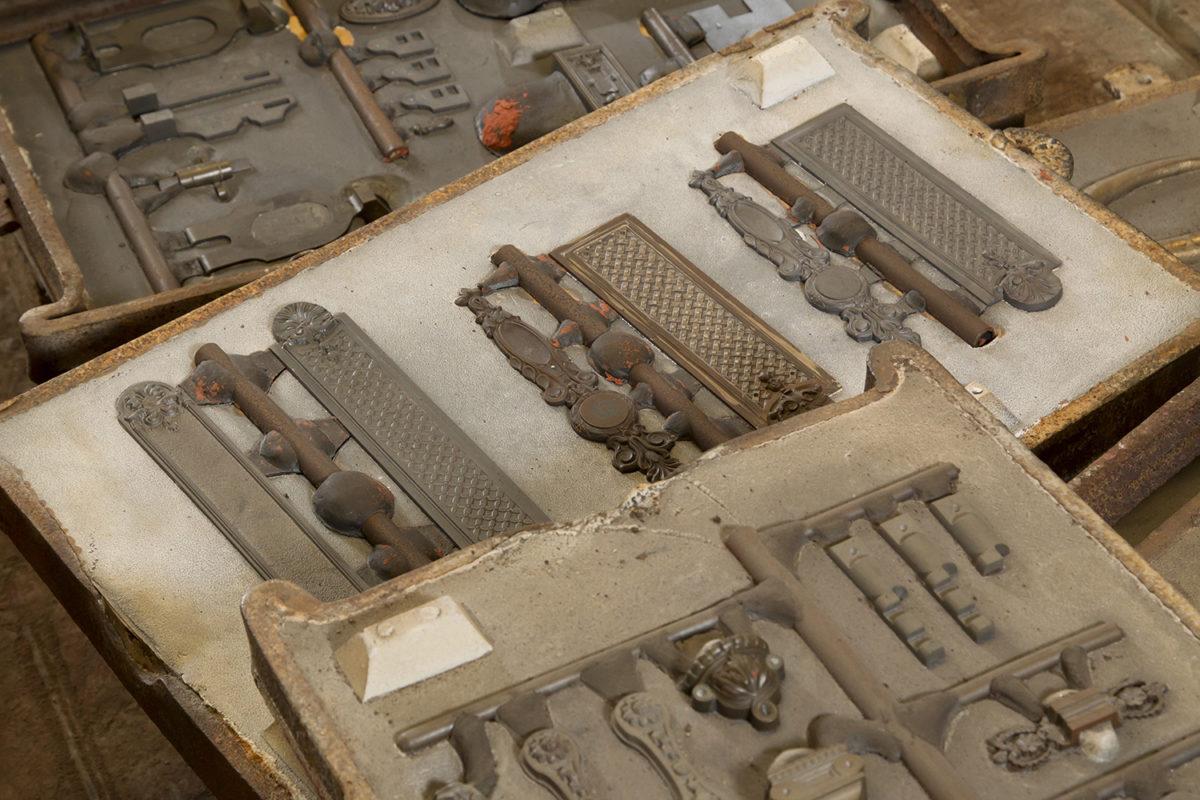 Our manufacturing processes
The ancient techniques of traditional moulding are still used at the Polymeto foundry because it is this technical diversity that allows us to manufacture all kinds of parts, however complex they may be.